This program of Integrity House provides assistance to members who live independently. Staff work with members out in the community and in the home, focusing on 11 specific areas, including cooking/meal prep, money management self-advocacy, and safety in the home and community. One specific area focuses on IHSS, SSI/A, HUD, Medi-Cal, Medi-Care, and DOR management.
---
Cooking and Meal Prep

Teaching members how to prepare healthy meals. We focus on cooking meals that are of interest to each members and try to incorporate a variety of vegetables and fruits. Proper food handling and storing, following recipes, and utilizing kitchen appliances and utensils are also taught.

---

Cleaning, Laundry and Household Management

Member's household needs. Staff teaches members how to wash, fold and put away laundry. Staff also insures that the needs of the interior and exterior of the member's home are tended to: this includes washing dishes, vacuuming, dusting, disposing of garbage, etc. This also includes maintaining good communication with the leasing office/landlords to request maintenance repairs as needed.

---
---
Shopping In Natural Enviroments

Offers assistance in shopping in the community. Our goal is to teach members to shop within a budget., make cost effective choices while shopping and how to properly handle money when paying for goods. This also includes grocery, household, department and clothing shopping.

---

Menu Planning

Staff works with members to plan meals each week as well as how to create a shopping list of their meals. Staff also teach members about the food groups, how to read and understand food labels, and how to determine the health value of each item selected.

---
---
Money Management

Helps each member manage his or her own income and expenses each month. We teach the value of money, bank account tracking, budgeting, allocating for savings, and ways of minimizing expenses. We take members to the banks and show how to record transactions and offer money management skills classes at the Clubhouse.

---

Benefits/Entitlement Management

Assists members with understanding and managing their benefits and entitlements. It ensures that members understand the source of their benefits and can explain why they are receiving benefits. This area of ILS also helps members manage their benefits and understand the criteria for keeping them.

---
---
Self-Advocacy

This component allows staff to have a voice for each member, and to make sure their rights are protected. Staff makes each member aware of their access to legal, housing, financial and safety services. We also help each consumer understand all information they receive from outside agencies.

---

Independent Recreation & Participation in Natural Environments

This component helps members develop and maintain good social involvement. Our goal is that each member has strong peer relationships, attends recreation events with and outside of the Clubhouse, as well as maintaing healthy hobbies and community involvement. We do not offer direct hours for this type of service, as it is available to all consumers through their membership with the clubhouse. We strive to make sure that all members are aware of every event held with the Clubhouse and that they feel welcome to participate.

---
---
Use of Public Transportation

Helps members with their transportation needs. The staff will teach members how to read a bus map, orientate them to a new bus route and the variety of transportations that are available to them. This may include helping a member get approved through ACCESS services. Staff also teaches about the safety of public transportation, how to abide by crosswalks and signs, and appropriate times to utilize each method transportation.

---

Personal Health and Hygiene and Medication Management

This area monitors the personal needs of each member. Staff ensures the medications are refilled and taken regularly. Staff will work with each member to encourage a regular hygiene schedule for showering, dental health, and changing clothes. Exercising with regularity according to each member's ability is also a focus. Staff assess each consumer's risky behaviors and offers education to reduce these behaviors; this may include using tobacco, alcohol, drugs, engaging in unprotected sex, failing to get medical treatment, and engaging in abusive or harmful relationships.

---
---
Home & Community Safety/ Community Resource Awareness (Police, Fire or Emergency Help)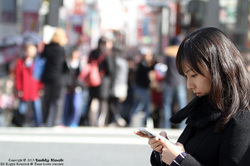 This program assists members with locating housing opportunities and local resources. It is our goal to make sure that every member has a secure living environment and is able to locate a grocery store, laundry facility, hospital pharmacy, bus stop, post office, and other home. This component also assists each member with obtaining and/or maintaining a Section 8 housing voucher. Staff conducts ongoing training to offer the upmost safety awareness. Staff ensures that each member has an emergency and first-aid kit in their home and knows what to do in various types of emergencies. Staff encourages members to participate in Get Safe (self-defense) that are offered at the Clubhouse. Other trainings that are offered each month include financial awareness, types of abuse, electrical precautions, heat stroke prevention and various other topics.
---