Integrity House Clubhouse, Santa Ana, CA est. 1997
Integrity House is the first Clubhouse started by the Alliance of Abilities.
---
Integrity House Tour Video
Clubhouse Areas
Clubhouse members work in one of four areas within Integrity House including, Community Integration, Culinary Arts, Media Productions, and Maintenance/Horticulture. Each area serves a unique purpose and is essential to running the Clubhouse. According to the International Standards, "members have the opportunity to participate in all work of the clubhouse, including administration, research, enrollment, and orientation, reach out, hiring, training and evaluation of staff, public relations, advocacy and evaluation of Clubhouse effectiveness".


To schedule a tour of the Clubhouse, please complete the simple form below.
---
Clubhouse Calendars
---
Clubhouse Calendar

---

Lunch Menu

---
---
Recreational Opportunities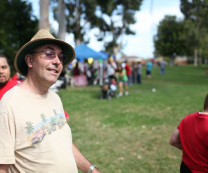 While at the clubhouse, members can use the gym, play pool, or purchase items from the snack bar. Integrity House also hosts annual holiday parties. In addition to afternoon walks in the community, the clubhouse also provides opportunities for members to be engaged in the community, for example, Angel's games, park days, bowling, and Oldtowne Orange/Downtown excursions. The clubhouse members give back to the community by handing out clothes and food to the homeless at the Civic Center.
---
---
Health & Wellness Program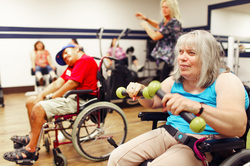 Maintaining a healthy lifestyle is extremely important to our philosophy and in the lives of our members. Here at Integrity House, our members engage in several opportunities that contribute to their physical and mental health. This includes workout classes 3-4 days a week; including Zumba/Dance; weight lifting, and wellness walks in the community. Weekly healthy living classes also take place, providing information on physical, mental, and nutritional health.
---
---
Alliance of Abilities is on YouTube!


Members of Integrity House also have other ways to keep everyone up to date on the happenings of the Clubhouse. SUBSCRIBE to our

Youtube

channel TODAY!
---
Our Location
Integrity House
2043 N. Broadway
Santa Ana, CA 92706
Phone: (714) 542-0855
Fax: (714) 542-2155
E-Mail: info@allianceofabilities.org