MEET SAM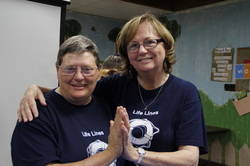 Over the last 20 years there have been many ups and downs, but Sam seldom stays down for long. He has gone from someone needing 24-hour support, to living in his own apartment and working at Integrity House in Public Relations. Sam has become one of the strongest advocates for people with disabilities. He served on the Board of Directors of Regional Center of Orange County for six years, and was the chairperson of the Consumer Advisory Team at RCOC. He served on the Department of Developmental Services' Consumer Advisory Committee for six years, his last three as chair.
---
---
MOTIVATIONAL SPEAKER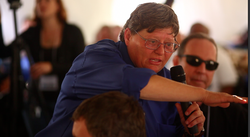 In spite of the fact that Sam still needs a lot of support to be able to live independently, he has an incredible ability to communicate with people regardless of their disability. He has received many standing ovations, and leaves people feeling that they, too, can make a difference in their own lives.
---
---
AUTHOR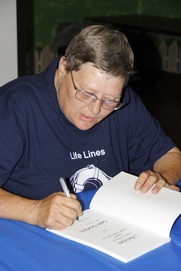 Sam has written two books, along with support from Mary Shannon, the President of the Board of Directors of Integrity House. His first book, You're Not the Boss of Me, gives the reader an insight into how Sam, has prevailed throughout all of the difficulties in his life. It is filled with the value of self-determination, the real meaning of equality, true stories of triumph from members of Integrity House, and even some humor. It inspires all who read it. His second book, Lifelines, is about how to build your own circle of support.
---
---
MORE FROM SAM
---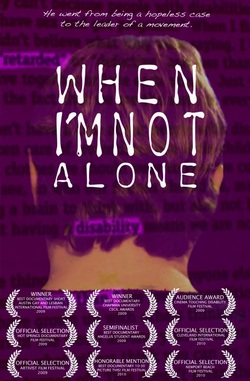 When I'm Not Alone
Documentary DVD
Price: $5.00 + shipping & handling

*Receive this award winning documentary FREE when you purchase 2 or more books.






















---
---